TNG Models
Product Design
A Rejuvenated Web Presence for a New Kind of Modeling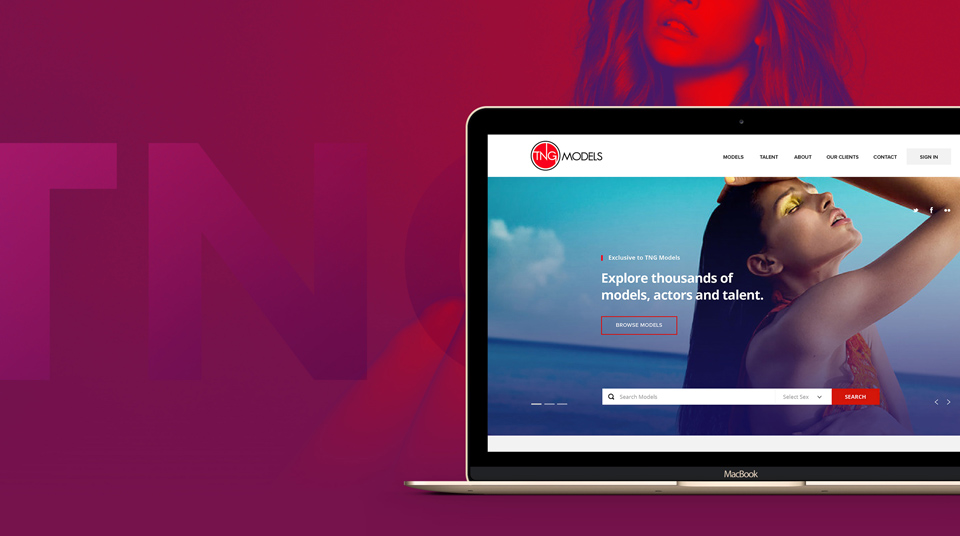 TNG Models is a rapidly growing Las Vegas modeling agency that uses innovative new technologies to match top brands with their ideal models. In collaboration with Calgary-based web design firm Red Cherry, Ryan Martinez worked with TNG Models to refresh the agency's web presence.
Services
User Research
Persona Development
User Testing
Project Management
Prototype Design & Development
UI Design
UX Design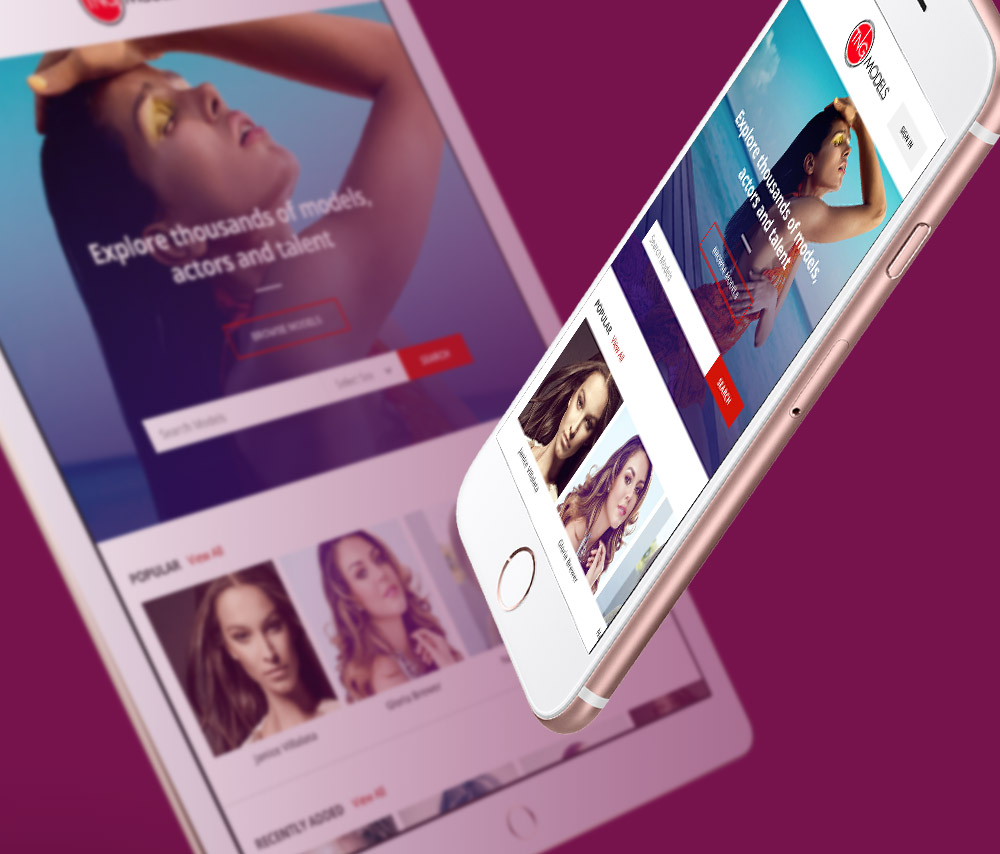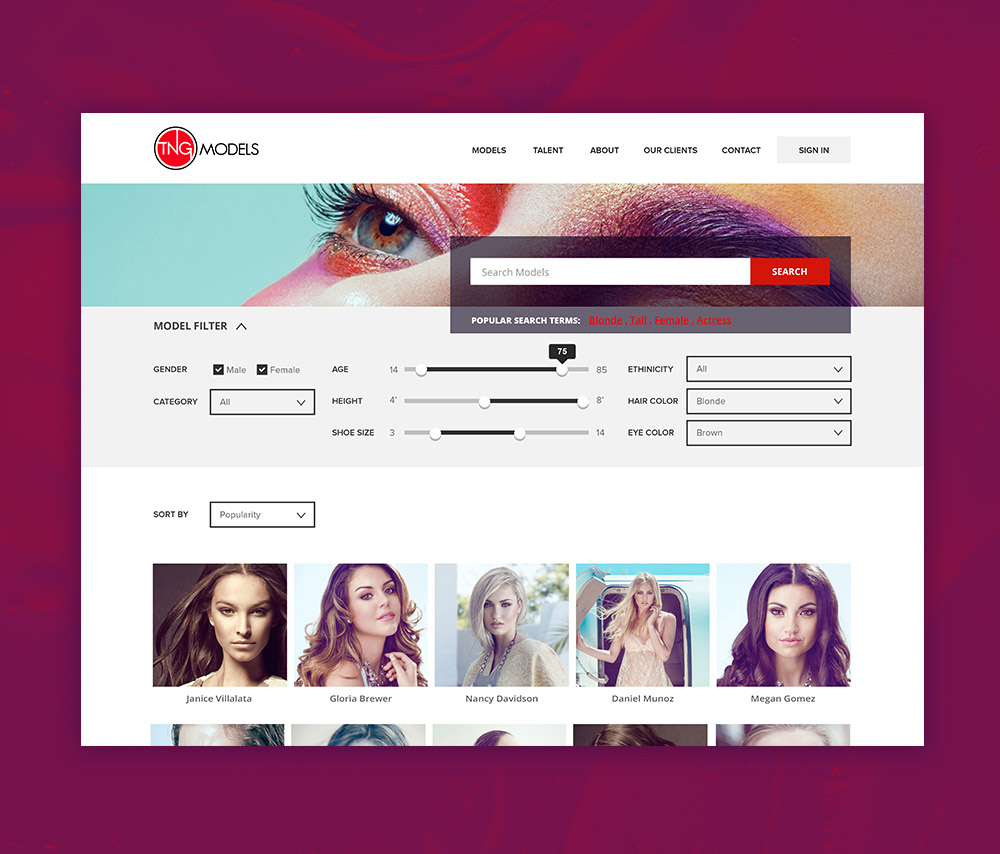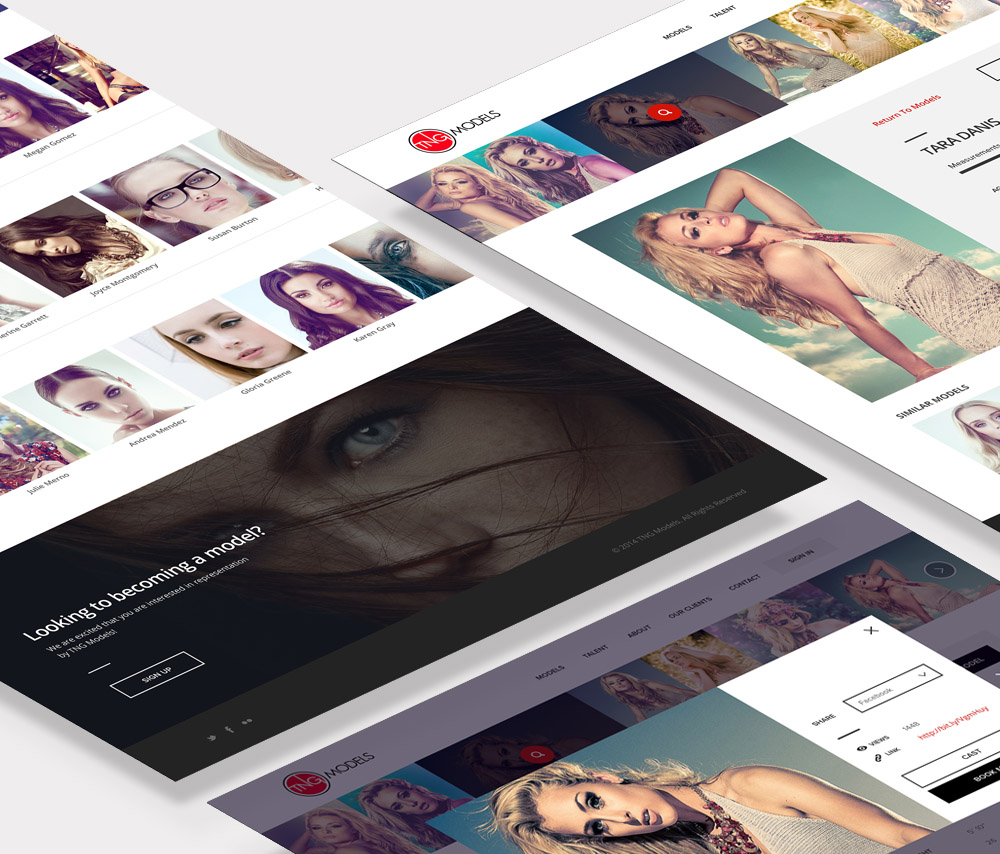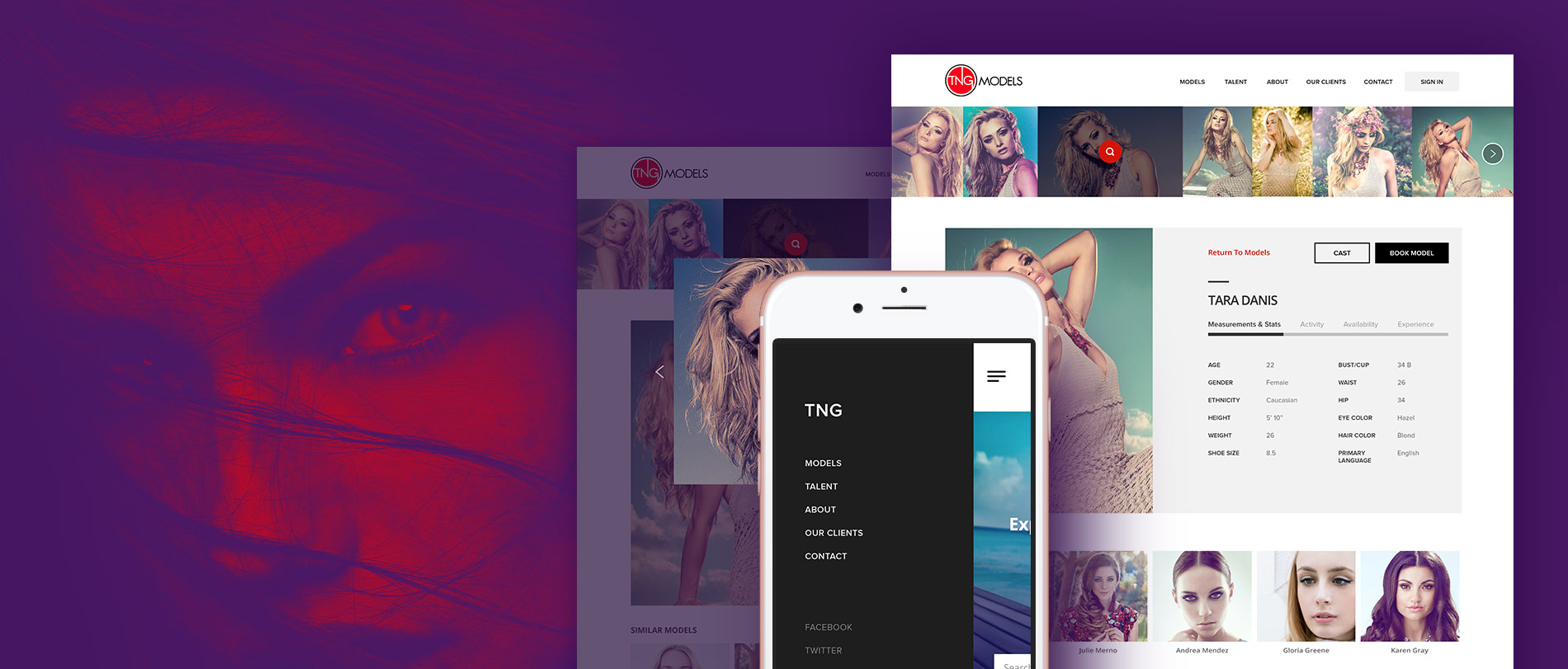 Success Story
Client
TNG Models was founded in 2012 by sisters Natalie and Noelle Haddad. Since its inception, the company has provided models to over 75 different corporations, including major brands such as Dr. Pepper/ Snapple Group, PepsiCo, L'Oreal, Reebok, Ogilvy & Mather, and Wrangler Jeans. TNG strives to create a new model-hiring experience by combining a unique, positive, tech-friendly approach to modeling with the expert insights of industry veterans.
Opportunity
TNG Models' vision for a user-friendly web app to match clients with models was a new form of complex inventory system that would require a different approach to inventory structuring. Red Cherry contacted Ryan Martinez to design the web application and supporting website that TNG Models would need to fulfill its vision. Red Cherry chose Ryan because of his experience in designing complex online inventory systems in a simple, easy-to-use manner.
TNG Models faced a variety of challenges with its previous website, chief of which was the mandatory manual processing of casting requests. The original TNG Models website required clients to submit casting requests via email, which was unnecessarily time-consuming for clients and difficult for TNG Models to manage.
Solution
Over the course of two months, Ryan worked with Red Cherry to establish a comprehensive list of user personas, complete with each persona's needs, behaviours, and goals, using the highest UX/UI design industry standards to craft a user-centric branding and product plan. Ryan then designed and tested a prototype of an online casting and booking system that gave TNG Models' clients a fast, simple, and stress-free method of booking talent.
This solution also included the development of new online branding assets that communicated the more modern and efficient nature of the booking system through sophisticated brand development. The new site's contemporary look and feel gave TNG Models more credibility in the industry and successfully communicated the innovative functionality of the TNG Models platform.